About IMSí International
Marketing Services
Why IMS is your best choice of partners to assist you in developing foreign markets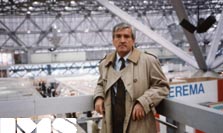 International business expansion often seems a daunting, risky proposition for companies of any size. Selling to customers or partners around the block always seems easier than traveling around the globe in search of sales - until competitors from abroad beat you to your prospects or you realize the opportunities that await overseas. IMS provides a range of international marketing services that can be utilized on a stand-alone basis, or as part of our total global marketing solutions:
initial market assessments
developing local contacts for wholesale distribution or partnership
local sales within the markets in which we operate
logistics
assistance with local certification
export finance
marketing collateral, including brochures and web sites
local search engine optimization (SEO) and online marketing
international e-commerce web site development
translation and localization of marketing materials
support of negotiations or M&A
international end-user / customer support
Since its founding in 1986, IMS has served hundreds of small, medium and multi-national companies in a wide range of industries successfully achieve their export and foreign joint-venture objectives. The above services span companies' total global marketing needs, which broadly involves finance of exports, compliance with regulations, localized marketing, on the ground sales, and fulfillment. Our offices in Boston, MA USA and Bratislava, Slovakia provide us with access to local resources that can assist you in effecting US or EU market entry. Additionally, we have assisted a number of companies do business in Russia and the former Soviet Union, and work with local experts and partners there as needed.
Complementing our broad services are over 30 years experience in international business and the network of contacts associated with it. As part of our import/export promotion and joint-venture formation work, IMS has developed global contacts in a number of industrial sectors, including renewable energy products, transportation, metallurgy, engineered and custom machinery, medical, chemical and many other fields. IMS thus obtains access to key decision makers, providing critical market information from market players and access to top decision-making authorities.
With the services you need, local infrastructure, experience and contacts, IMS can assist you develop and implement a successful globalization strategy in the markets in which we operate.
ARTICLE LIST
---
Preliminary Steps to Globalization
Export sales require market validation through first-hand research of a target market's conditions and how they affect the sale of your product. Whether you plan to export directly or through an agent, preliminary marketing (i.e., business discovery) and market research are essential to verify your products exportability to a given foreign...
>> VIEW FULL ARTICLE
Why Export?
Expansion into international markets becomes a serious question for most growing companies. In today's interconnected global economy, the question of whether or not to export seems academic. It nevertheless demands asking due to the substantial risk and resources called for in expanding...
>> VIEW FULL ARTICLE